Rabbi Michael J. Schwartz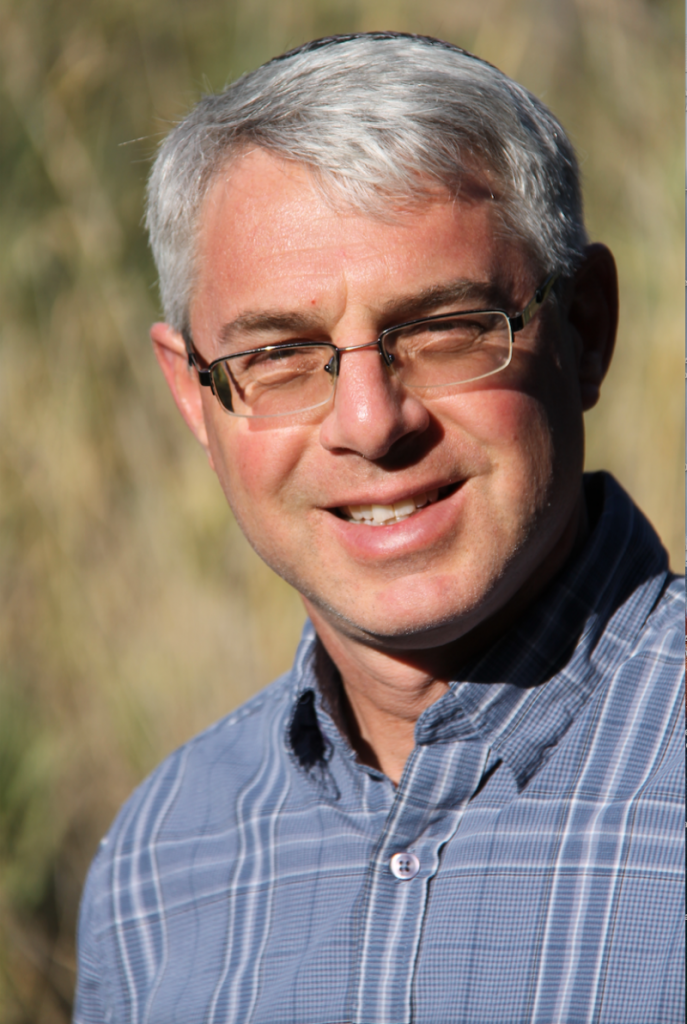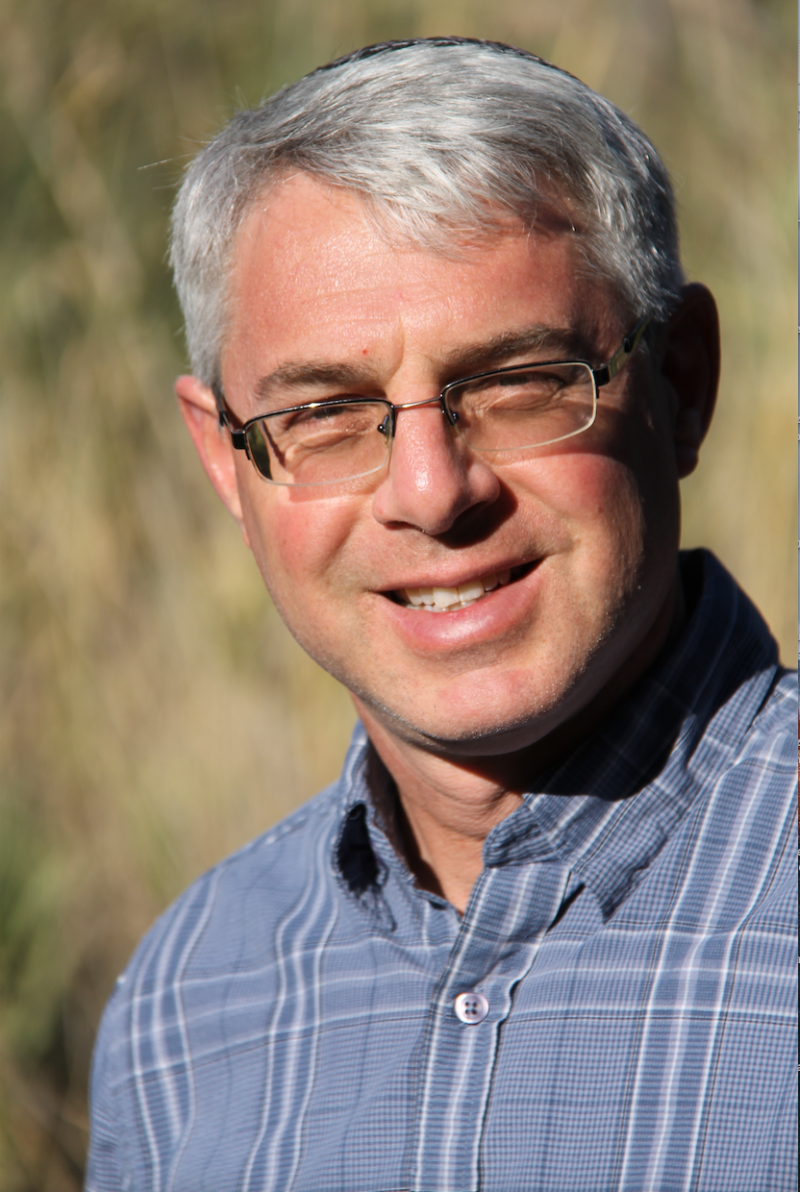 Rabbi Michael J. Schwartz's experience as a Rabbi stretches from Israel to Hong Kong, Europe and the US, and includes a similarly global array of rabbinical roles. Prior to becoming the Rabbi at Temple Sinai in July 2021, he served as Rabbi of the Malibu Jewish Center & Synagogue and the United Jewish Congregation of Hong Kong. He was the High Holiday Rabbi of the International Jewish Center in Brussels for many years, and served as the Education Director for congregation Hod v'Hadar in Kfar Saba, Israel and Congregation Kol Emeth in Palo Alto, CA.
As an educator, he founded and directed the "Human Rights Beit Midrash" program at the Hebrew University Beit Hillel and guided high school and college Jewish groups through Israel for over a decade. His work as an activist for Tikkun Olam has included interreligious cooperation and peacebuilding, addressing issues of social justice and security from a balanced human rights and Jewish perspective. He worked in the non-profit world as the development director for the Israeli organizations "Rabbis for Human Rights" and "EcoPeace."
He is editor of the book To Be Continued: Teachings on Parashat HaShavua by his teacher, Rabbi Ben Hollander, z"l.
He was raised in Richmond, Va., and is a graduate of the University of Virginia in Charlottesville. He made Aliyah in 1997 and was ordained as a Rabbi by the Schechter Institute for Jewish Studies in 2001. He and his wife, Tamar Forman, have four children – Binyamin, Yarden, Zohar, and David.
---
Cantor Emeritus David Aronson
David Aronson has been the Cantor at Temple Sinai since 1990. Prior to assuming this position, he studied music at the Boston Conservatory of Music and received his Certification in Cantorial Liturgy from the New England Board of Cantors in 1988. In his roles of guiding worship services, leading adult education, and preparing bar/bat mitzvah students, Cantor Aronson has been a central pillar of the Temple Sinai Community.
---
Rabbi Emeritus Meyer Strassfield
Rabbi Meyer Strassfeld was born in 1920 in Stanislav, Ukraine. He and his two brothers moved with their parents to Witmund, Germany where his father, Abraham, served the Jewish community as a cantor, ritual slaughterer, and mohel. The family managed to escape the turmoil in Europe by emigrating to America in 1935. All of their relatives who remained trapped in Ukraine were murdered by the Nazis.
While studying at Yeshiva Torah Va'Das, an orthodox rabbinic seminary in Brooklyn, Meyer met and married Ruth Goldstein. Upon ordination, he became the rabbi of an orthodox congregation in Saratoga Springs in upstate New York. In 1953, the family moved to Boston, where Rabbi Strassfield served as the rabbi of the Woodrow Avenue Synagogue, in the heart of the Jewish neighborhood of Mattapan Dorchester. During those years he also worked as the Jewish chaplain at Boston City Hospital. Rabbi Strassfield was deeply involved in social justice advocacy, marching with Dr. Martin Luther King, Jr. in Selma, Alabama.
In 1965, members of Temple Sinai approached Rabbi Strassfeld and offered him the position as Temple Sinai's Rabbi. He accepted, and guided our synagogue community for twenty four years, retiring in 1989. He was known for his caring and insightful pastoral counseling, for his warm presence at life cycle events, and for ably navigating the transition toward a more inclusive ritual role for women. From the depths of his Jewish knowledge, he spoke out about the moral challenges of the times.
Ruth was a full partner in their work, involved in sisterhood activities, giving talks on Jewish subjects. After retiring from Temple Sinai, Meyer and Ruth were active members in their Boca Raton, Florida synagogue. Ruth passed away in 2006, and Meyer passed away in 2014.
---
Rabbi Emeritus Jonas Goldberg
Rabbi Emeritus Jonas Goldberg was a rabbi who dedicated his life to making both the spirit as well as the laws of Judaism understandable to all. He was a learned man who was able to combine the laws of Judaism with real world needs of his congregation and to others. As such he combined his vast knowledge of Jewish law and tradition with a desire for progressive changes that he strongly believed are needed. At an early age he knew he wanted to be a congregational rabbi and was supported to this goal by his parents. While studying for his Smicha he took classes in both the United States and Israel as well as spending time traveling to gain an understanding of different cultures and people.
After being ordained in 1967, he became an army chaplain in Fort Benning during the Vietnam War. He then went on to become a rabbi in congregations in Detroit, New Jersey and Connecticut before coming to Temple Sinai in the late 1980's. He quickly gained a reputation both in Temple Sinai and the North Shore as a warm and generous rabbi who understood people and who one can come to for both knowledge and spiritual comfort. For example, he became a chaplain for the Marblehead Police Force, the Hospice of the North Shore and the North Shore Medical Center. He helped turn Temple Sinai and its members into a center of not just prayer but also of empathy and 'Tikun Olam'. For these we will always be grateful. May his memory be a blessing to all.